Tuition Class for 2nd std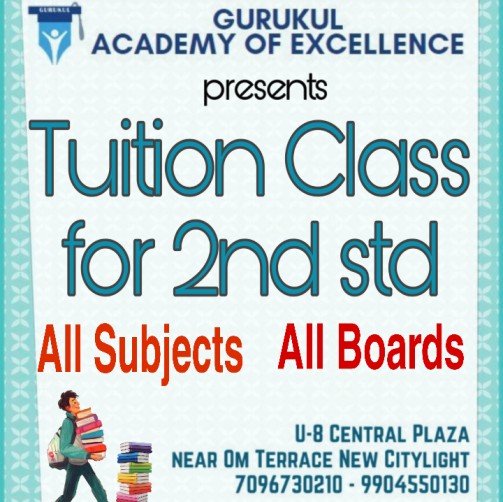 Primary education plays an important role in moulding a child's mind. At this tender age they have hungry minds and thus they grasp or learn things faster. At this stage of education, students try themselves at writing and thinking, make their first steps to analyzing and proving own points of view. Surely, they need assistance in completing the first task and learning how to prepare all types of assignments properly.
Gurukul Academy Of Excellence offers Tuition Class for 2nd standard, the classes offer all subjects: maths, science, EVS, English, Hindi and computers. With our concept, students can attend classes at their own comfort with none disruption and revise it numerous times till they understand the concept fully. Our mould is structured both chapter wise and topic wise and includes study material, keynotes, worksheets MCQs and solution of every chapter. Consequently, an assessment test is often done to gauge the understanding of the kid. With our concept a student can learn the simplest way and faster.
Tuition Class for 2nd std