Online Drawing Classes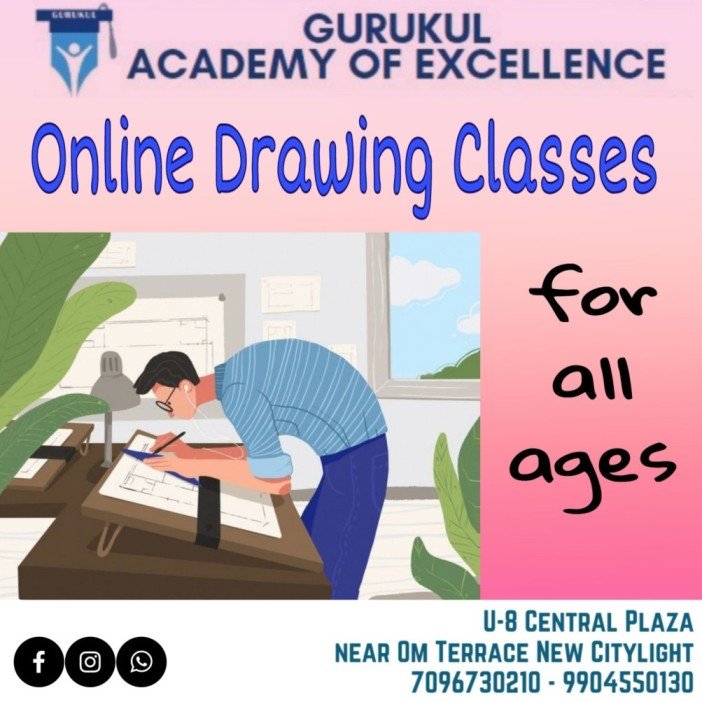 Whether you are an artist or just an art beginner expressing your creativity serves the mind and soul in unmatched ways. In times where we've been staying in our homes more, it may start feel like your creative juices have run dry. However, it's actually the perfect time it to brush up on an old skill or learn new passion.
Drawing is one of the most important activities You and your children can do. Drawing not only provides the basis for other creative activities like painting, sketching but it also provides a direct link with reading, writing and especially mathematics. Drawing is the single most accessible form of art.
Online Drawing Classes by Gurukul Academy of Excellence offer an ideal space to alleviate your boredom while learning a new skill from a master. Learn to paint, draw, sketch, make patterns, doodle etc from the comfort of your own home with our Online Drawing Classes. We have brought together the best Online Drawing Classes which drill down into fundamentals you need to master before you can develop your skills. 
Gurukul Academy Of Excellence provides art and craft online courses for all ages which are acrylic painting, sketching, doodle art, Mandala, drawing, oil painting, brush pen lettering, canvas painting, calligraphy, Ink and watercolor art, handmade gifts, handmade crafts, albums, scrapbook etc.
Online Drawing Classes